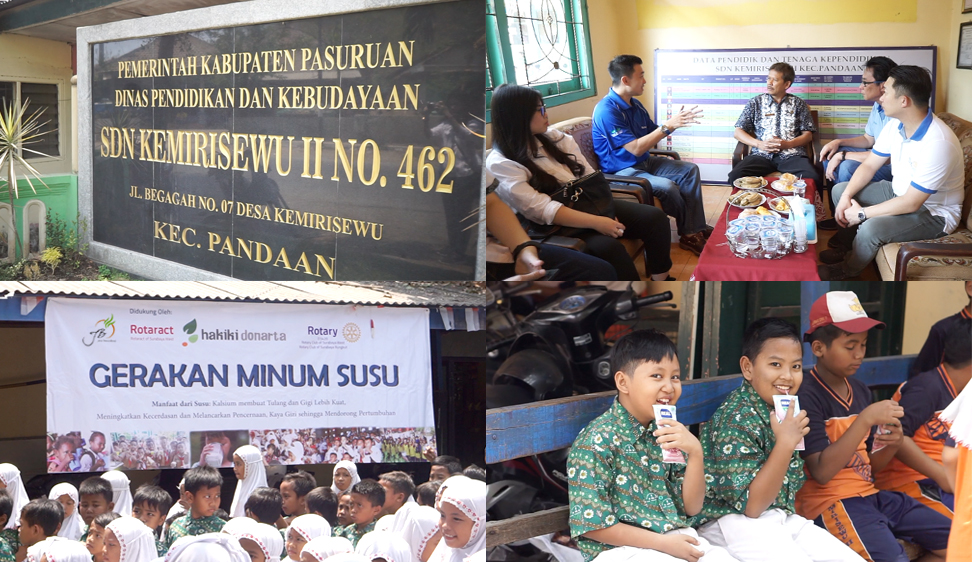 Stunting is one of the health problems in Indonesia which is often in the spotlight. Indonesia's stunting rate reached 30.8% in 2018 (according to national health research data), this figure is still in a very high category according to WHO standards of 20%. In fact, stunting is one of the key indicators of overall child welfare. Giving milk as a source of protein and calcium is one alternative to optimize children's growth.
This year's school milk program was held again on Saturday, 19 October 2019. Since 2018, this event has been held routinely to public schools around the Kemirisewu plant with the aim of educating students how important milk nutrition is for their growth and development. Not only that, it is hoped that this program can also remind teachers and parents of the role of milk in their kid's daily activities.
Java Biocolloid distributed milk at the Public Kindergarten Masyithoh 3 and Public Elementary School Kemirisewu II No. 4, Kemirisewu Village, Pandaan, Pasuruan, East Java, Indonesia, supported by Hakiki Group, Rotary Club of Surabaya West and Rotary Club of Rungkut Surabaya, and also witnessed and accompanied by the livestock and food security department, Pasuruan. The event was welcomed by the teacher and the enthusiasm of the students, then continued with the giving of sports equipment from the Rotary Club of Surabaya Rungkut. This program is held three times a week for six full months.