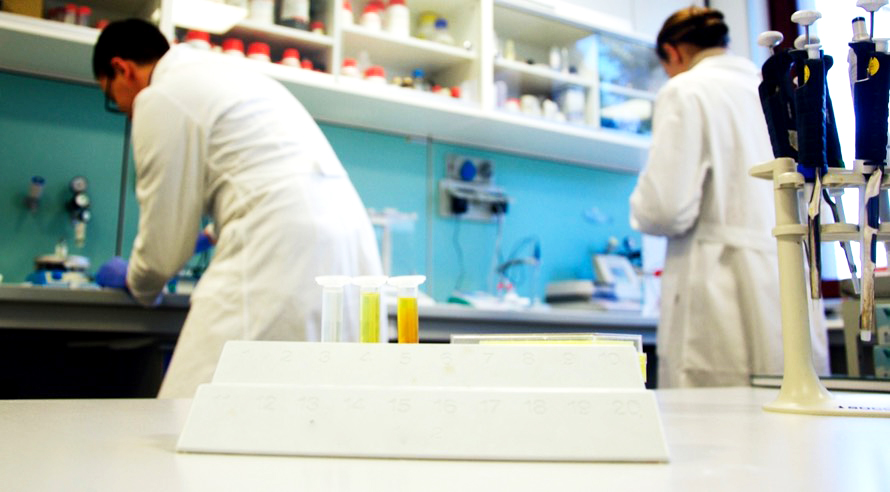 During the last shareholders meeting, Java Biocolloid Europe has made the decision to invest in the future of the biopolymer and hydrocolloid industry by acquiring shares in the University spin-off, BiopoLife. These shares will be officially signed over to JBE on October 15th.
BiopoLife is a company comprised of young researchers from Università degli Studi di Trieste. Their aim is to develop new biopolymers for the pharmaceutical, cosmetic and food industries, with their leading product being biopolymer CTL60, a polysaccharide with proven advantages engineered to be effective in multiple biomedical applications, especially in the osteoarticular field.
CTL60 is created by structurally modifying chitosan, engineered to interact on a selective basis with specific cellular receptors. This interaction stimulates the receptoral expression as outlined in the graph below, and this property of CTL60 is one of the many reasons this innovative polymer sets itself apart from what is available on the market.
CTL60 has moreover been proven to work exceptionally well with other biomaterials from algal origin (e.g. alginate) for the preparation of biocompatible scaffolds with controlled porosity. These combinations can have virtually limitless applications in the field of bone tissue engineering.
CTL60 can also ease stabilization and synthesis of Silver nanoparticle that give the hydrocolloid extraordinary antibacterial properties. Form and mechanical properties of these hydrogtels can be tweaked and modified at will to match the required application.
The production process of CTL60, which ensures the biocompatibility and apyrogenicity of the product, is certified and protected by a patent owned by Biopolife.
BiopoLife is also at the forefront of BioApp, an international project aimed at developing technologies for advanced biopolymers. This exchange of information, knowledge and innovation between research institutes and the private sector will continue to make an enormous impact on the economic and scientific growth of the region and promote Biopolife as a leader in the biopolymer industry.
Java Biocolloid Europe, through its vast network will also promote this polymer as well as many others still in development on the global market.
Please visit BiopoLife website at http://www.biopolife.com