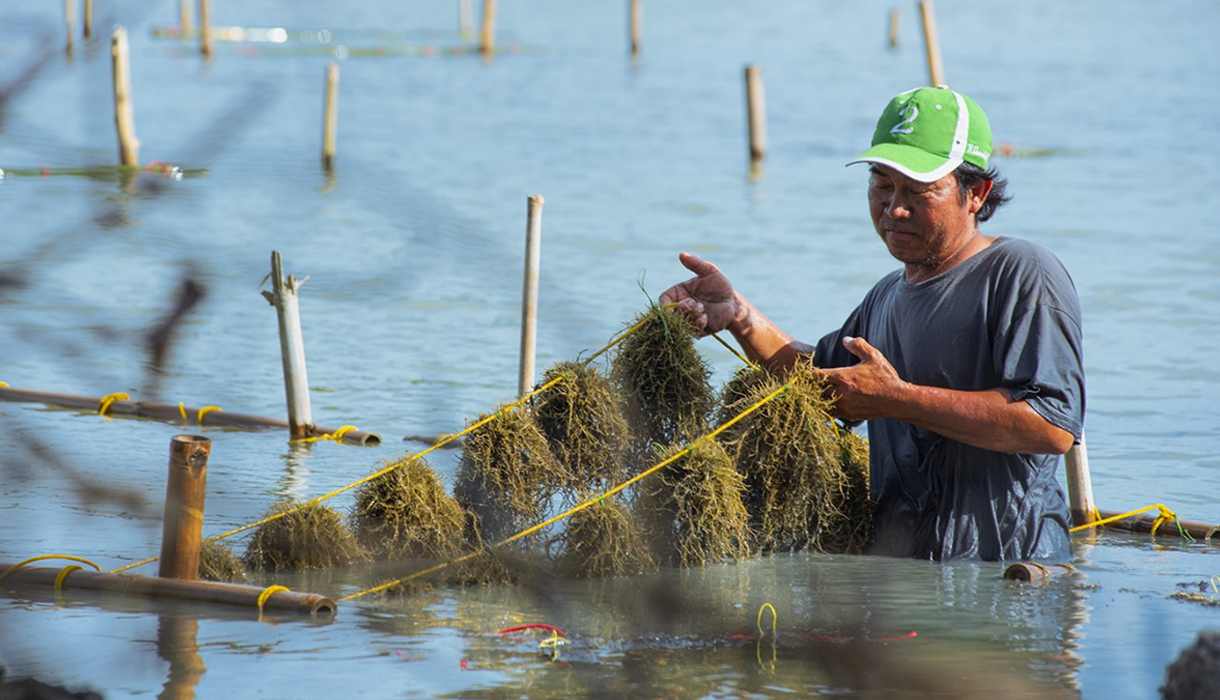 On 27 May 2022, PT Hakiki Donarta signed an MoU with the Indonesian Chamber of Commerce as a commitment to reach net-zero emissions. To realize this program, Hakiki Donarta has formed a Net-Zero Hub committee and participated in a corporate assistance program to ensure that all teams have the same vision and understanding.
Some actions we have taken as a commitment to sustainability:
Have consistent long-term contracts with the farmers for better sustainable seaweed farming (fair-trade).
Reuse water for seaweed washing up to 3 times before being treated in the wastewater treatment plant. The treated water, rich in minerals, is provided to local rice farmers for irrigation.
Reduce chemical and energy consumption by using a closed extraction system.
Reduce carbon footprint by partly using alternative energy generated by solar panels (130 kWp).
Engage employees to be more responsible in using water and electricity.
Use less packaging in some of our final products by using big bags instead of plastic bags and carton boxes.
A sustainability plan requires strong commitment, values, and stakeholder engagement, not only from the people within PT Hakiki Donarta, but also from all of our partners who are involved directly and indirectly. Therefore, we want to consistently encourage our suppliers, customers, and other parties to be involved in this sustainability plan.